4411 Ukraine Response
In 2017 a Ukrainian-American family business purchased the defunct Golden Sands Hotel Court and spent the next few years transforming this property into the number 1 hotel destination in Michigan City, IN. Despite a global pandemic, they persevered and were able to open the doors in July of 2020. In the past weeks, they have seen their home country devastated by unspeakable violence as their friends and family living in Ukraine are living in an unimaginable nightmare.
We will be organizing charitable donations that will be going to help support humanitarian relief efforts of those affected by the military actions in Ukraine. We thank everyone who has helped make our hotel a success in our recent years and look forward to continuing the progress of our property for years to come.
Peace be with you all.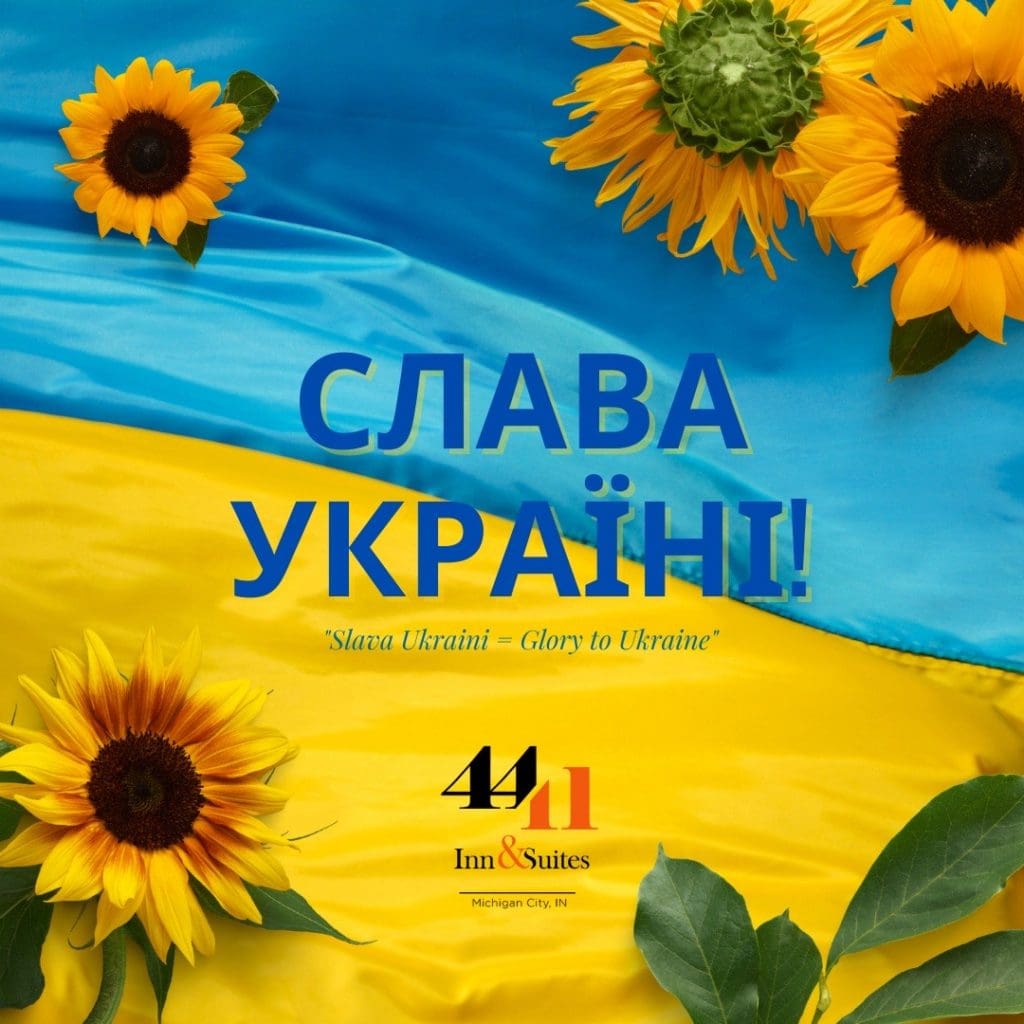 How to Support Ukraine
Zelle:
Email: USAhelpUA@gmail.com
Account Name: Heroes Fund
ACH or Wire Funds:
Bank Name: Selfreliance Federal Credit Union
Bank Address: 2332 W Chicago Ave, Chicago, IL 60622
Routing Number: 271080817
Account Number: 01176711
Account Name: Heroes Fund
Account Address: 538 N Western Avenue, Chicago, IL 60612
Send Check:
Payable to: Heroes Fund
Mailing Address: 538 N Western Avenue, Chicago, IL 60612
"Слава Україні = Glory to Ukraine"